Pomona
PORTA POTTY RENTAL
We rent porta potties for events and construction projects in the greater Pomona area.
FREE Quote: (213) 463-1715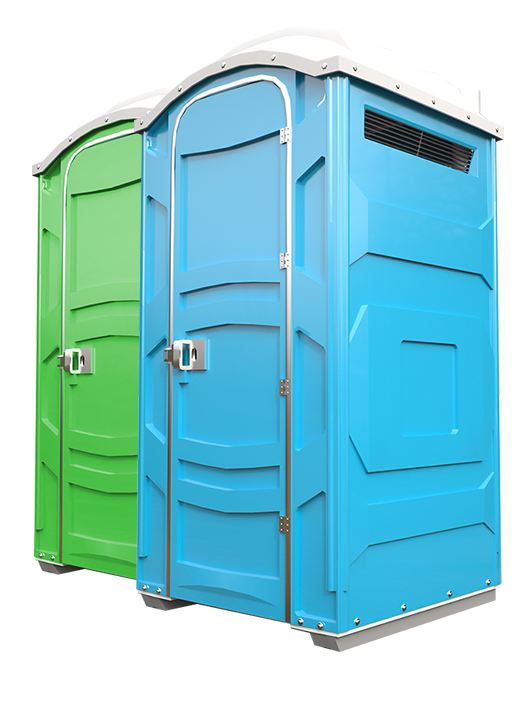 Porta Potty Rental, Pomona CA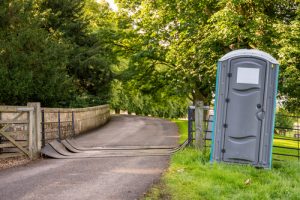 A "Porta Potty" is a portable restroom structure. These structures are rented from a company that makes them. They are used by people and groups who need one or more portable restrooms.
United Site Services(USS) has over 40 years of experience in the portable restroom business. They are the leading portable restroom supplier in the nation and your best source for portable restroom supply and maintenance in Pomona and its surrounding areas. Pomona is a beautiful city in Los Angeles County, California. It has a Mediterranean climate: with hot, dry summers and mild, damp winters. It is located 30 miles east of Los Angeles.
Pomona attracts many racing fans due to being the home of the Auto Club Raceway of Pomona. Racing fans may also want to visit the Wally Parks NHRA Motorsports Museum – a place where fans of drag racing from the 60s through the 80s can relive the sports' glory days. Other Pomona area museums include a ceramic museum and a train museum. Pomona is also close enough to LA to offer its visitors quick getaways to Los Angeles attractions.
All their portable restrooms are guaranteed to be clean and workable while on your site. Their technicians will regularly service the units to ensure they stay clean and usable during the duration of your rental.
Types of Portable Restrooms Available
Standard Restroom – This is a basic restroom facility with an 85 cubic feet interior. They offer non-flushable toilets and urinals. Each facility includes two rolls of toilet tissue. The floor of each unit has an anti-slip surface and a translucent ceiling to provide adequate lighting. It contains maximum ventilation openings and an occupancy indicator.
Deluxe Restroom – This is the most popular type of unit for most events. It includes all features from the standard restroom, an interior shelf and coat hook, and a small mirror. The entry to the unit consists of a hasp, lock, and key – to ensure your units will be used only by your crew.
Flushing Restroom – This unit has the exact dimensions and features of the standard but includes a foot pump to flush the toilet. The pump will provide an additional measure of comfort and discretion for your staff. This unit offers the optional addition of a hand wash sink.
ADA Accessible Restroom – These units are 100% ADA and Title 24 compliant. The units are also 25 square feet larger than the standard units -to accommodate a wheelchair if necessary and offer sturdy grab bars for versatility and additional safety.
High-Rise Restrooms – These units are made for use on high-rise construction projects. They are specially designed to be lifted by a crane or elevator onto a higher area. These units roll on sturdy caster wheels, and include all standard features.
Restroom With Crane Hook – These units provide attached holes for crane hooks and a sling for transportation by crane. They include all standard features.
Trailer-Mounted Restroom – These are perfect for agricultural use, road and highway construction, utility companies, and film crews. They include an attached hook for securely attaching to a trailer. They have all standard features.
They also offer VIP Solar Restrooms for a more upscale, environmentally friendly bathroom facility. These are perfect for outdoor weddings, movie production teams, and for VIP guests of sports, concerts, or political events.
USS also offers storage containers; hand sanitizer stands, trailer restrooms, barricades, temporary fences, waste holding tanks, handwashing stations, temporary power pole service, portable showers, and portable generators.
The recommended quantity of all types of portable restrooms is 1 unit per 10 employees; over a 40-hour week.
All units have an optional upgrade, including hand sanitizer, solar lighting, disposable paper seat covers, stabilization spikes for unstable sites, and other amenities. Please ask your reservation staff for more information.
Types of events That Use Porta Potties
Construction – USS knows the regulations and requirements for construction site restroom needs and can produce and deliver the needed structures in a timely manner, once you reserve your units with them. Their high-rise and crane hook restrooms may be perfect for your needs.
Government – The units can be helpful for military bases, government facilities, FEMA projects, national parks and political events. These can also be used as temporary restrooms for graduations.
Agriculture – The units USS provides are GAP-compliant and meet the guidelines for OSHA and USDA requirements for agricultural workers' needs. If your agricultural site is audited, USS will give you the needed paperwork to present as proof you have adequately provided sanitation units for your workers.
Events – These could be anything from a street fair, to a block party, to a carnival. You could also be planning a festival, a rally or a family reunion. No matter what sort of event you are planning, be sure you remember your portable restroom needs.
Emergency – If your bathroom is under construction or has been damaged beyond safety, you can make use of our units. In the case of community or region-wide emergencies like floods, hurricanes, landslides, earthquakes, etc., USS can provide the needed portable restrooms for your area.
USS has bilingual account managers and customer service workers available to answer your questions and service your account 24/7. They have locations from coast to coast, and a local office in the City of Industry and Jurupa Valley serves Pomona area residents.
Give them a call, and they will help you plan the best coverage of your area with portable restroom equipment, along with any of their other outdoor site equipment. USS has provided portable restroom equipment for a wide range of gatherings.
USS is committed to sustainability in its business practices. Their restrooms reduce fresh water usage. Their deodorizers are free of formaldehyde and aerosol-free hand wash pumps. The materials they use to construct their restrooms are eco-friendly.
No matter what your portable restroom needs might be, USS can provide the units you will need and deliver them to your site on time for your event. They have the experience and the expertly constructed units to fill your needs.