Deluxe Porta Potty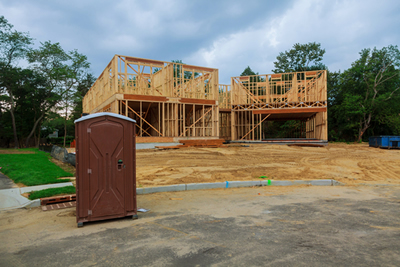 Porta potties play an important role in events. We all need a place to relieve ourselves after a long or busy day. Sadly, not many buildings have enough toilets to serve several visitors. Portable potties are thus needed to supplement. A portable potty is a portable toilet unit that can be used in different events. Several types of porta potties exist, and therefore, before renting out one, you need to define what you want clearly since these units have different features suitable for different groups.
In this particular article, we will take a look at one exquisite type- deluxe porta potty.
The deluxe porta potty is an improved version of the standard units. It is a flushable portable washroom that comes with extra features. Therefore, depending on your rental company, you can expect a portable handwashing station, mirror, urinal, and even a baby changing station. However, keep in mind that these units look similar to regular porta-potties. The only difference comes in their sizing.
Due to these loads of features, the deluxe unit is used for different events where a high sanitation level is needed. You will spot a deluxe unit in food festivals, construction sites, backyard parties, and even interactive events. Before you get one, there are several things that you should consider. Let's take a look at these:
Type of event
You have to consider the type of event before getting any porta potty. Standard units are usually a better upgrade and cost more than the regular counterparts. Therefore, if you decide to get the deluxe versions, make sure that it is for a worthy course. If you are hosting regular party-goers who don't care much, you can get the standard units. However, if you are hosting mothers with little kids, the deluxe portable potties are the best alternative thanks to the changing stations.
Size
Size plays an important role when it comes to portable toilets. Remember, the sizing will determine whether your guests will be comfortable or not. Luckily, these units are bigger than the standard porta potties though you will still have to confirm. A deluxe portable toilets roughly measures 48 inches by 47 inches, which is not that small. While still on the sizing, do not forget to confirm the holding tank capacity, which should be roughly seventy gallons.
Number of people
The number of people attending your event directly determines the number of units you have to get. Fortunately, these units can be rented with the regular ones if you need extra toilets. You will also end up saving money in the long run.
If you have a few visitors, you can choose to get a few units. Keep in mind that the gallons are also not as big and ensure that you are not caught off-guard.
Los Angeles
Los Angeles, popularly known as LA is a city to behold. It is known for the giant Hollywood entertainment industry and the flashy life. Therefore, if you need porta Potty services in Los Angeles and its environs, please do not fail to contact us.