Luxury Porta potty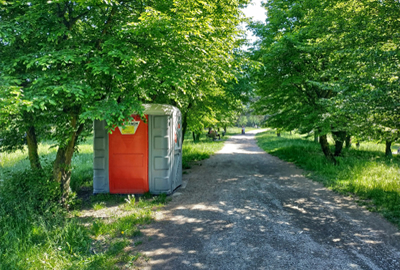 A portable potty can either make or break your event. Have you been to a high-end event where nothing has been spared on food, entertainment, and drinks but the washrooms; let's not even go there! It can be tempting to go small on catering for portable potties, but it can mess up the whole event. That's where luxury porta potties come in handy. So, what are these units?
What is a luxury trailer porta potty?
A luxury trailer portable potty is an upscale porta potty designed to offer the comfort that no other unit can brat. These units have everything you need in a washroom. They recreate the feeling of using a home bathroom. These units are designed with key features such as porcelain toilet bowls, wooden floors, and adequate lighting. They also come with inbuilt resource centers meaning they have their independent water supply. These units come with all features you need to feel at home away from home.
What to consider
Size
Luxury trailer portable potties should live up to their name even with the size they come in. These units should be big enough to offer multiple toilet seats and urinals for your guests. They can even have showers on the trailer, which is an added advantage if you are hosting an overnight or multiple day party. These units should provide ample space within the washrooms to offer maximum comfort and first-hand hospitality to feel at home.
Features
These units are not called luxury trailers for no reason. They come with features no other porta potty can afford. Your guests should feel at home when using these washrooms. These units should come with actual decor like wall art, decorative plants, and even throw rugs at the doorstep of every washroom door. They should also be well lit, with unique lighting. Since these units are designed for comfort, odor from the washrooms should not be a problem. They should come with air conditioning units. These units should also have large mirrors and even vanities. Remember that these are the most expensive portable potties, so you need to get value for your money.
The type of event
The crucial determinant of getting these nits is the event you are hosting. You cannot exact esteemed guests to use regular or deluxe portable potties. These units should be hired for high-end events where comfort is key. For instance, if you are hosting a barbecue with office colleagues or a formal event, you need to hire a luxury porta potty.
Number of people
These units are best suited for events and gatherings with few people. Providing such amenities for an event such as a concert could empty your pocket. You can hire a luxury for weddings, corporate gatherings, and family gatherings. The event should have very few guests. You can also hire these units for a special group of people in large events, for instance, VIP, promoters, and performers in a concert.
Los Angeles
Los Angeles is the largest city in California and the second-most populous city in the United States. It's known for hosting events, festivals, and concerts regularly. Looking for luxury trailer porta potties for hire? Reach out to us today!